'Though an angel should write, / still 'tis devils must print.'

— Thomas Moore (1779–1852)
P22 TYPE SPECIMENS


BY RICHARD KEGLER
Van Lanen Latin
The Hamilton Wood Type and Printing Museum of Two Rivers, Wisconsin, has made great strides in establishing its reputation as a Mecca for type aficionados. But, until recently, Hamilton also had a bumpy ride. An independent documentary entitled Typeface (2009) gave a grim portrait of the then fragile institution. Much has changed since then, and Hamilton has a new lease on life, including a new 80,000-square-foot facility. Under the guidance of Jim Moran (executive director) and Bill Moran (artistic director), the Museum has implemented innovative methods for outreach and awareness, building on an outstanding collection of type and graphic arts.
One exceptional project, initiated years before the Moran brothers arrived at the helm of Hamilton, has come to fruition under their watch. Legendary type designer Matthew Carter was commissioned to create a new design to be cut in wood. This was important in showing that Hamilton is a living, interactive place rather than a dusty museum. It was also significant in that this was the one format for which Carter had not designed type. The new design emerged as a two-part chromatic type to be cut specifically in wood. Originally called Carter Latin, the font was renamed Van Lanen after one of the Museum's founders. The first cutting and printing of the type took place in late 2009 and although it has been available through the Museum, contemporary wood-type production is expensive and few have acquired this font in wood.
The digital versions of Van Lanen are being made available via the Hamilton Wood Type Foundry, a collaboration between the Museum and P22 Type Foundry; partial proceeds will support the Museum's operation. The design recalls Antique Latin wood type, but with a refined sensibility and intentional quirks. It is a wonderful addition to Carter's oeuvre, and to the ongoing history of wood type.
You can download a modern interpretation of this font. Purchase Van Lanen Latin at P22 Type Foundry.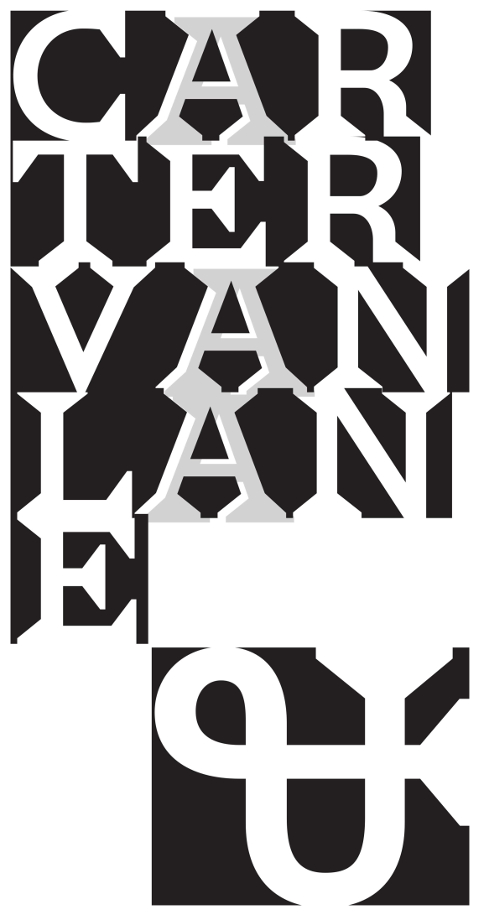 The Devil's Artisan would like to acknowledge the generous financial support of the Canada Council for the Arts and the Ontario Arts Council.