'Though an angel should write, / still 'tis devils must print.'

— Thomas Moore (1779–1852)
CANADA TYPE ADS
Amethyst Pro
Amethyst originated as a set of caps called Maxwellian, drawn by Jim Rimmer for use at the Pie Tree Press. The typeface later expanded include lowercase, italics and small caps in multiple weights. Canada Type repatriated Rimmer's body of work, and undertook aesthetic revision and remastering to bring "as close as possible to its full potential".
Amethyst Pro contains:
12 fonts containing more than 800 glyphs
6 weights
small caps
8 kinds of figures
automatic fractions
ordinals
ligatures
extended Latin language support
ornaments
Purchase Amethyst Pro at Canada Type.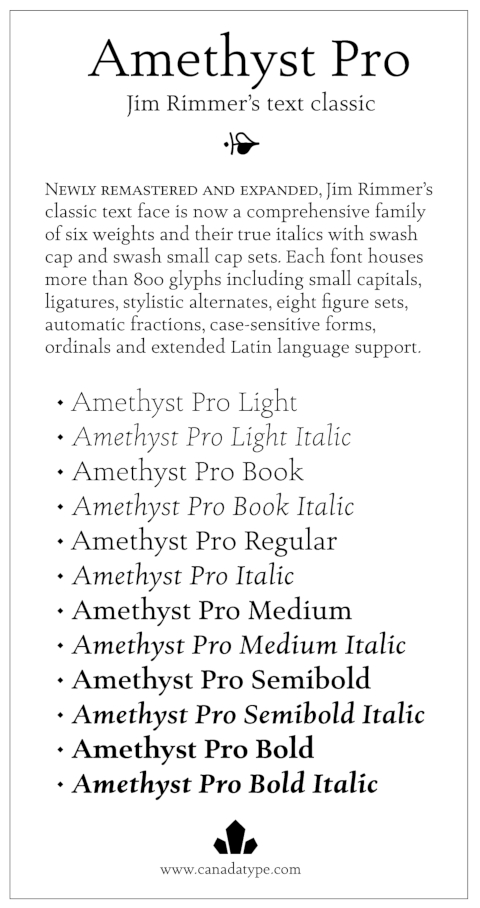 The Devil's Artisan would like to acknowledge the generous financial support of the Canada Council for the Arts and the Ontario Arts Council.