'Though an angel should write, / still 'tis devils must print.'

— Thomas Moore (1779–1852)
CANADA TYPE SPECIMENS


BY PATRICK GRIFFIN
Bunyan Pro
Bunyan Pro combines Eric Gill's Bunyan, designed in 1939 for hand setting, and British Linotype's Pilgrim, a machine face based on Bunyan, which appeared in the early 1950s. Gill's most popular text face in Britain until the 1980s, Bunyan 'had no bells and whistles, didn't risk functionality with contrasts that are too high or too low, and didn't venture far outside the comfortable oldstyle rhythm Gill grew up with.' Unlike most of the other typefaces Gill designed, Bunyan Pro can be used to set entire books and magazines.
Bunyan Pro contains:
6 fonts
3 weights
italics
small caps
ligatures
alternates
6 sets of figures
3 original Gill manicules
Purchase Bunyan Pro at Canada Type.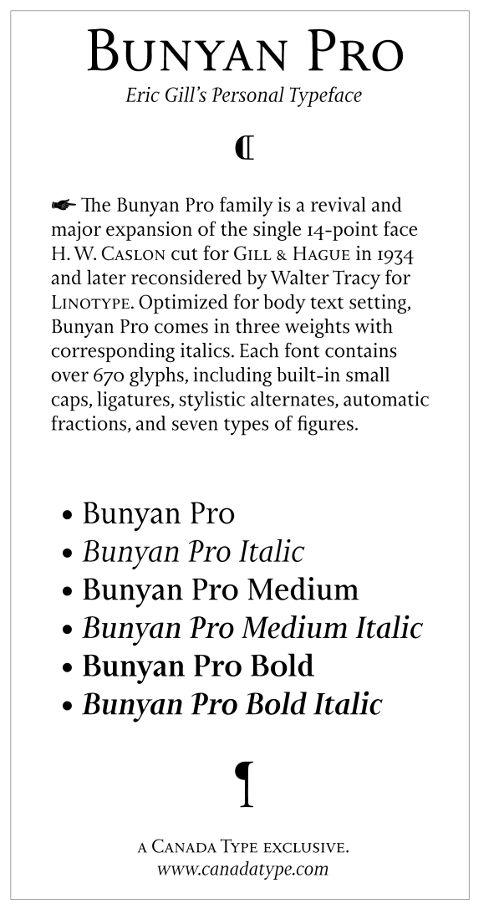 The Devil's Artisan would like to acknowledge the generous financial support of the Canada Council for the Arts and the Ontario Arts Council.