'Though an angel should write, / still 'tis devils must print.'

— Thomas Moore (1779–1852)
CANADA TYPE SPECIMENS


BY PATRICK GRIFFIN
Colville
The Colville font family originated in 2015, custom-made to be used on the headstones commemorating Canadian painter Alex Colville. Some of the initial shapes came from letters Colville had used in his design of a Governor General gold medal in the 1970s. The resulting family has a strong art deco aesthetic and a humanist geometry that make it suitable for a variety of applications.
Colville contains:
4 fonts of over 750 glyphs
stylistic alternates
Pan-European language support
5 sets of figures
automatic fractions
ornaments
Purchase Colville at Canada Type.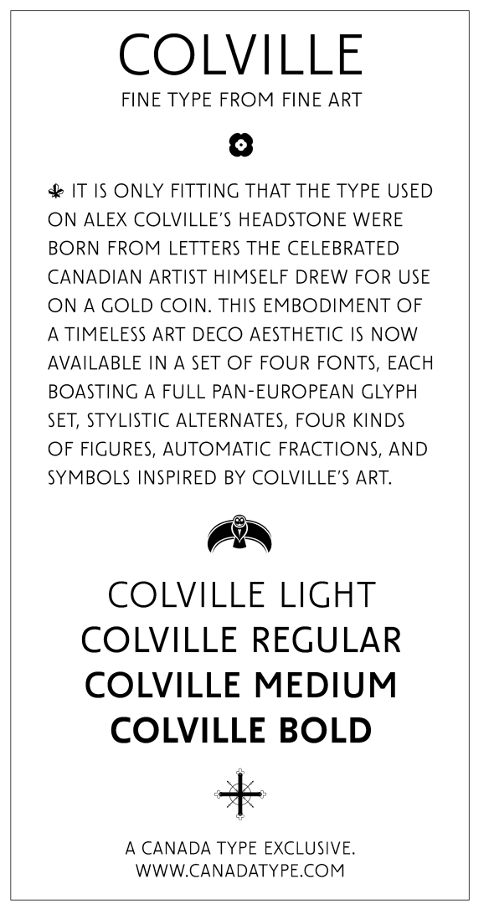 The Devil's Artisan would like to acknowledge the generous financial support of the Canada Council for the Arts and the Ontario Arts Council.