'Though an angel should write, / still 'tis devils must print.'

— Thomas Moore (1779–1852)
CANADA TYPE SPECIMENS


BY PATRICK GRIFFIN
Dokument Pro
Jim Rimmer first released his Dokument family in 2005, and it has since been expanded and updated. Dokument Pro is 'a unique text sans family, with an adaptable personality suitable for the kind of edgy, uncompromising corporate and media typography that just tells it like it is.' Versatile and precise, it has a great many potential applications in contemporary design.
Dokument Pro contains:
12 fonts containing over 775 glyphs
small caps
stylistic alternates
support for over 45 Latin Languages
Purchase Dokument Pro at Canada Type.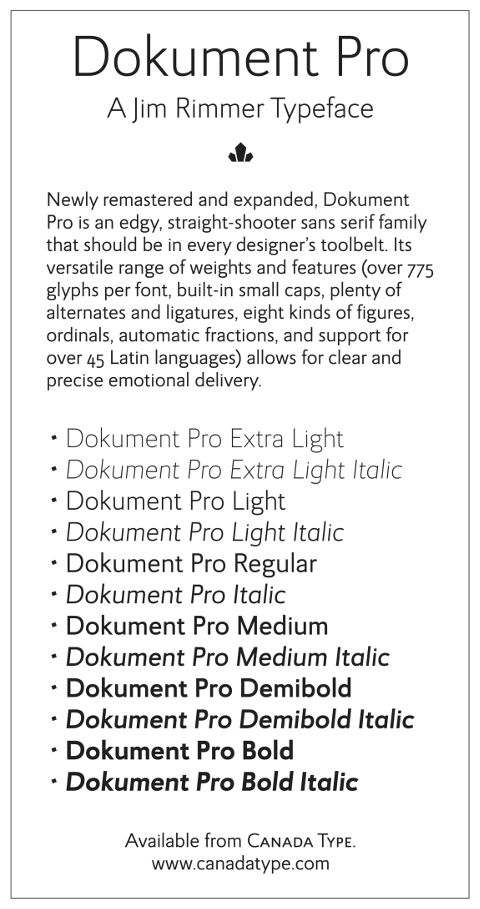 The Devil's Artisan would like to acknowledge the generous financial support of the Canada Council for the Arts and the Ontario Arts Council.