'Though an angel should write, / still 'tis devils must print.'

— Thomas Moore (1779–1852)
CANADA TYPE SPECIMENS


BY PATRICK GRIFFIN
Goluska
Rod McDonald designed Goluska as a tribute the late Glenn Goluska, a typographer and book designer who got his start at Coach House Press in the 1970s before establishing his own imprints, imprimerie dromadaire and Nightshade Press. The Goluska typeface takes inspiration from the aesthetic of W.A. Dwiggins, whose designs Goluska admired, and feature "open counters, clean curves and sharp finish", all of which make it highly legible and "robust enough to mee the demands of a new generation of designers."
Goluska contains:
three weights with accompanying italics
small caps
eight types of figures
complete set of f-ligatures
automatic fractions
Purchase Goluska at Canada Type.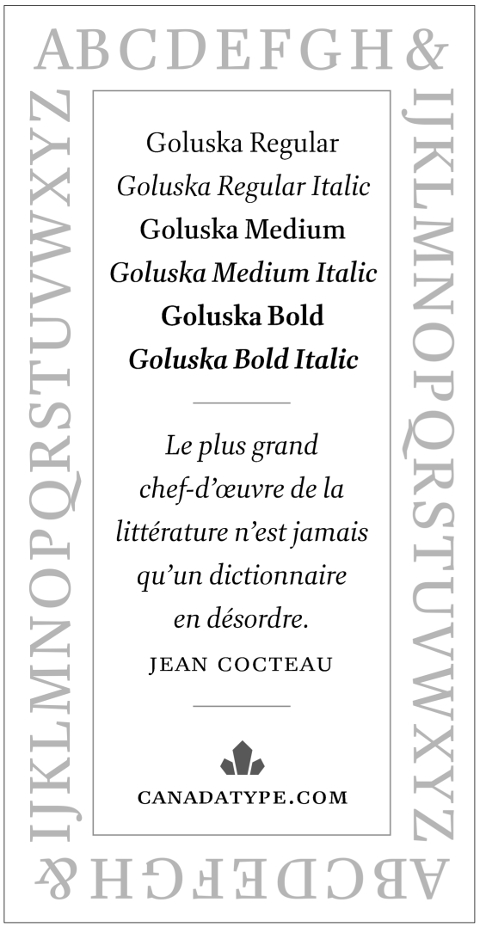 The Devil's Artisan would like to acknowledge the generous financial support of the Canada Council for the Arts and the Ontario Arts Council.