'Though an angel should write, / still 'tis devils must print.'

— Thomas Moore (1779–1852)
CANADA TYPE SPECIMENS


BY PATRICK GRIFFIN
Lapis Pro
The type family Lapis was originally designed by Canadian typographer Jim Rimmer. Demonstrating a wide variety of stylistic influences as well as a great deal of creativity and confidence, it consisted of 'blackletter angularity [and] Dutch-like curvature ... strung together with a mix of wedged, tapered and leaning serifs.' The Lapis fonts were remastered in 2013 by Canada Type, resulting in Lapis Pro.
Lapis Pro contains:
6 fonts containing over 760 glyphs
3 weights
small caps
stylistic alternates
ligatures
ordinals
case-sensitive forms
6 kinds of figures
automatic fractions
extended Latin language support
Purchase Lapis Pro at Canada Type.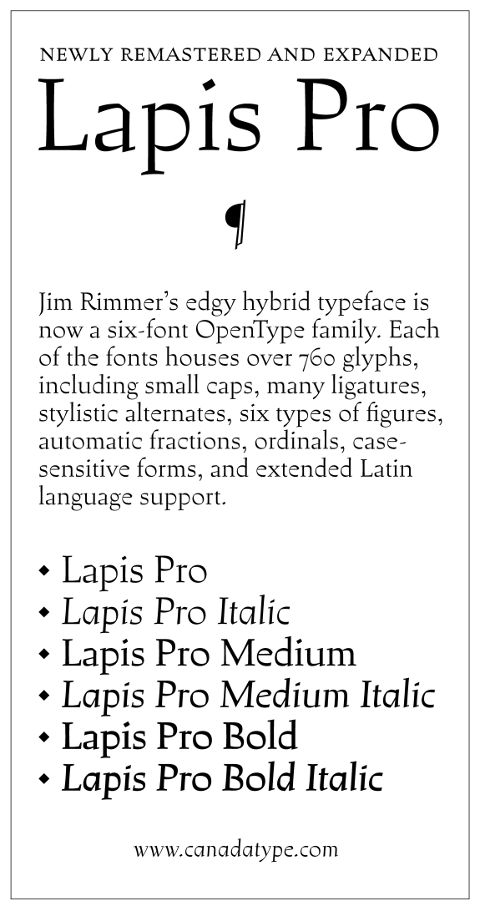 The Devil's Artisan would like to acknowledge the generous financial support of the Canada Council for the Arts and the Ontario Arts Council.