'Though an angel should write, / still 'tis devils must print.'

— Thomas Moore (1779–1852)
CANADA TYPE SPECIMENS


BY PATRICK GRIFFIN
Raffia Initials
In 2001, a longtime Lettergieterij Amsterdam employee found the master drawings for Raffia Initialen, designed by Henk Krijger and released by Lettergieterij Amsterdam in 1952. The drawings have since become part of the Special Collections at the University of Amsterdam's Univeriteitsbibliotheek.
Raffia Initials is a state-of-the-art digital edition of the face, manufactured from photocopied reproductions and digital photographic images of these master drawings. The strokes of the Raffia Initials 'draw on forms produced by the natural movements of the hand holding a broad-nibbed tool....'
Raffia Initials contains:
the Open Type font
an EPS vector archive of glyphs, which allows for colour manipulation of strands
Purchase Raffia Initials at Canada Type.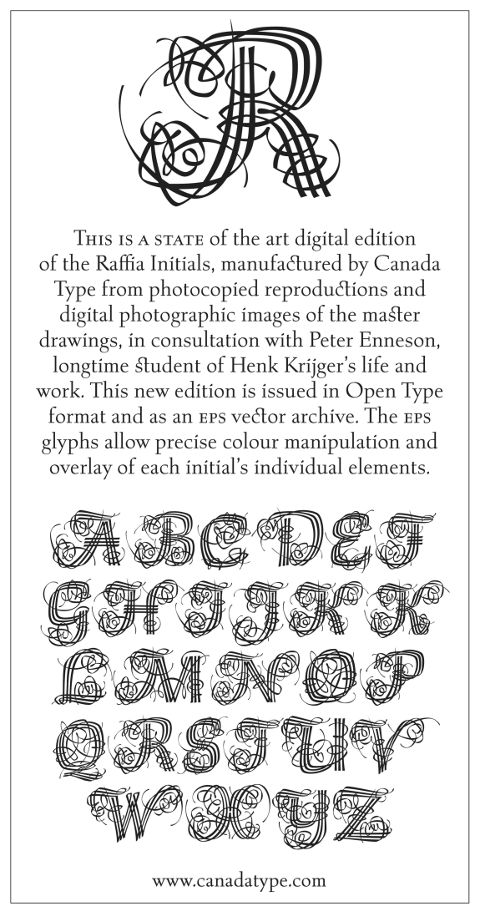 The Devil's Artisan would like to acknowledge the generous financial support of the Canada Council for the Arts and the Ontario Arts Council.