'Though an angel should write, / still 'tis devils must print.'

— Thomas Moore (1779–1852)
PREVIOUS ISSUES
DEVIL'S ARTISAN #67, FALL/WINTER 2010
W. E. (Jack) Trevett & Bill Poole
DA 67 (Fall 2010) features A Chronology of Trade Typesetting in Canada (1902-1938) by Ed T Cooper, reprinted from the original (1938) limited edition.
The issue also includes A Printer's Dozen: The First Thirteen Years of the Grimsby Wayzgoose Anthology by Kristine Tortora.
The Rogue's Gallery features W E (Jack) Trevett, who owned the Toronto design firm Cooper & Beatty at its zenith.
The occasional photographs include Brian Maloney and the Columbian Press, Robertson Davies Library, Massey College. Reg Beatty, Mira Coviensky, Wendy Cain, Sigrid Blohm, and Will Rueter at the opening of `The Nature of Words' exhibition, New Gallery, Toronto. And novelist Leon Rooke with Head Coach Stan Bevington at the Coach House Wayzgoose, September 2010. All photographs were taken by editor Don McLeod.
Printed offset on the Heidelberg KORD at the printing office of the Porcupine's Quill in the Village of Erin, Wellington County, Ontario, Canada. Smyth sewn into 16-page signatures. With coloured endleaves, hand-tipped, front and back.
Keepsake laid in is after a map to Bill Poole's house on the Niagara Escarpment overlooking Grimsby, Ontario. Designed by Carl Dair. Printed letterpress by Nicholas Kennedy at Trip Print Press in Toronto. The cover was printed offset by Tim Inkster at the Porcupine's Quill after a digitized drawing of a square-base, model 1 Merganthaler (1890) linotype.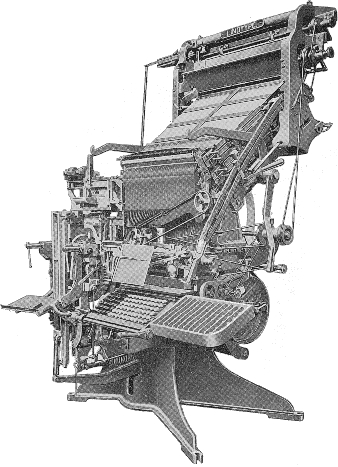 The Devil's Artisan would like to acknowledge the generous financial support of the Canada Council for the Arts and the Ontario Arts Council.