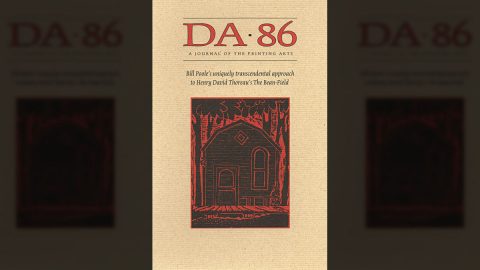 At long last, we're pleased to finally have print copies of the latest issue of the Devil's Artisan: number 86! Keep scrolling for a little peek inside the covers of this lovely tome.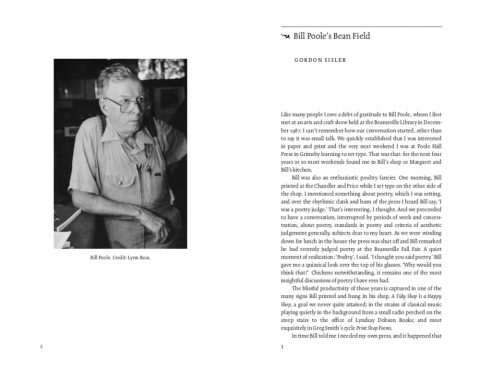 This issue features a fascinating comparison of the work of the late Bill Poole—a printer, designer and educator who was instrumental in founding the Grimsby Wayzgoose as well as founder of Poole Hall Press.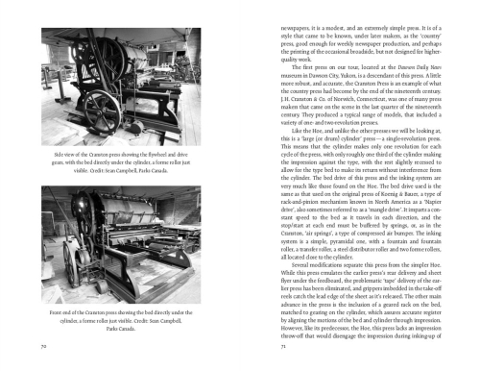 I particularly enjoyed looking at all the wonderful photographs of old presses in Stephen Sword's investigation into cylinder presses in Canadian museums.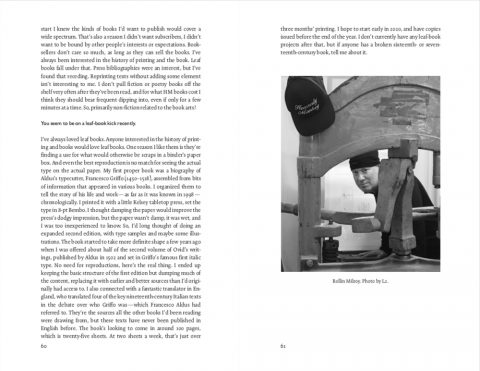 Heavenly Monkey is a small press known for producing beautiful letterpress editions on handmade paper. Librarian John Shoesmith delves into the whys and hows of Heavenly Monkey's publishing process in his interview with Rollin Milroy.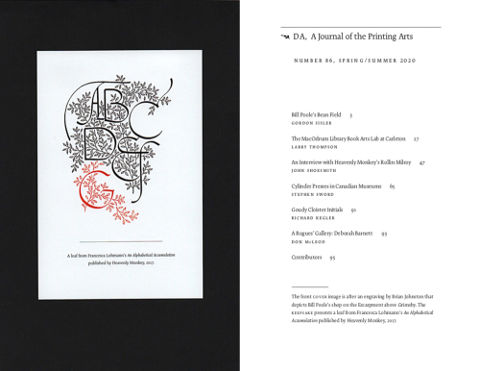 Don't miss Larry Thompson's photo tour of the new MacOdrum Library Book Arts Lab at Carleton University, not to mention recurring DA features such as our rogues and type specimens.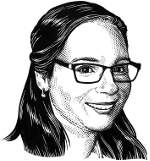 I hope you enjoyed this peek at the pages of our latest issue. If you're a subscriber, you should see your copy in the mail very soon. If you're not (Subscribe!) you can purchase print copies through AbeBooks, or download digitally from our eBook store.
Cheers,