On December 5, book lovers, printing enthusiasts and artists of all stripes were out in full force for the 31st Annual Book Arts Fair at OCAD University in Toronto. The Great Hall was full to bursting with a diverse collection of vendors and friendly shoppers. If you missed this wonderful event, fear not! Courtesy of DA editor and photographer Don McLeod, we've got plenty of photos to share with you, so prepare yourselves for some vicarious enjoyment.
For more awesome photos of this event, stop by our Pinterest page.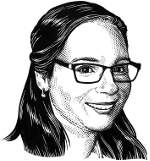 A big, hearty shout out to everyone who visited the PQL/DA table at the fair. It was great to see you all! And as always, thanks to Don McLeod for taking such wonderful pictures.
Best,