If you haven't picked up your copy of DA 80 yet, consider this your friendly reminder of what you're missing! This issue features the work of Tyler Bright Hilton and uncovers the unusual artistic influences that found their way into Hilton's work. Also featured are Chester Gryski's personal annotations for Andrew Steeves's book, Glenn Goluska in Toronto, and Shane Neilson's interview of Lisa Johnson, administrator of the JackPine Press Editorial Collective.
Here are a few photographs to whet your appetite: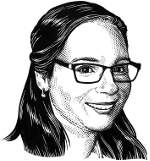 Hope you enjoyed this peek beyond the covers. Get your copy here!
Cheers,