Can't wait to find out what we're working on for DA 90? You're in luck! Here's a taste of what you'll find in the pages of the spring/summer issue.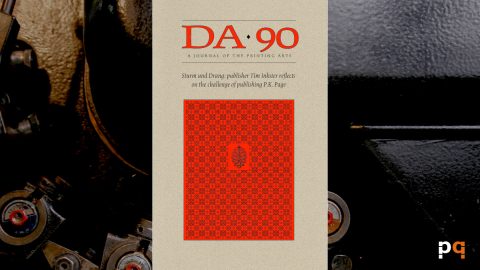 As many fans may already know, the Porcupine's Quill has published several books of poetry and prose by the beloved literary figure P. K. Page. From the first volume of collected poetry, The Hidden Room, in 1997 to the Griffin-shortlisted Coal and Roses in 2009, to the volume of her selected children's fiction, Metamorphosis, in 2020, the Porcupine's Quill has attempted to preserve Page's legacy for new readers across Canada.
DA 90 will feature Tim Inkster's recollections on his professional relationship with P. K. Page, which began in the spring of 1985 when Constance Rooke commissioned a broadside of P. K.'s 'Deaf Mute in a Pear Tree' poem as a promotion for The Malahat Review. An anecdotal history of their many collaborations over the next two decades serves to highlight the gulf of misunderstanding that continues to bedevil the aspirations of scholarship as well as the increasingly threatened copyrights of commercial book publishers.
What else can be found in this issue?
Duncan Major contributes a letterpress keepsake and reflects on his role as the printer's devil at Tara Bryan's walking bird press of Flatrock, Newfoundland. Richard Kegler presents Fairbank Italic that was issued by Monotype in 1929 as Bembo Condensed Italic, though it was never intended to be anything of the sort. Sarah Lough remembers her brother Paul Forage, who was one of the three founding editors of the Devil's Artisan. And editor Don McLeod shares snapshots of printmaker Mark Huebner beginning work on a new graphic novel in the boardroom of the Arts & Letters Club on Elm Street in Toronto.
And there you have it. Subscribers can look forward to seeing copies in their mailbox sometime in May. If you're not yet a subscriber, consider signing up–individual subscriptions start at $27!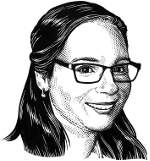 We hope you enjoyed this sneak peek of our upcoming issue. And just in case you need something to keep you busy until DA 90 comes out, don't forget to browse our available previous issues for more retro print culture.
Cheers,