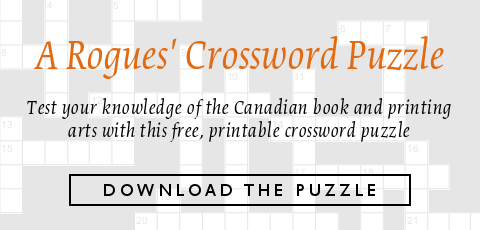 How much do you really know about the Canadian book and printing arts? Did you know that Dieter Grund established Presswerk Editions in 1978? Did you know that Thaddeus Holownia is known best for his photography rather than for his printmaking? Can you name the artist who has variously worked under many press names, including Biting Dog Press, Cheshire Cat Press, Columbus Street Press, Pancake Press, Wind of Change Press?
We bet you can!
If you're looking for a fun way to spend an hour, we challenge you to complete our Rogues' Crossword Puzzle!
Click HERE or on the image above to download the printable file.
Now, it's a tough one, so if you get stuck, just remember–all of the answers can be found in the various articles features in the Rogues' Gallery.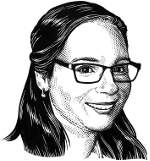 Hope you have fun puzzling your way our of this one. Good luck and enjoy!