If you're finding yourself with some extra time on your hands—and with a desire to nurture a creative spark or two—we've got just the thing for you: a fabulous new addition to our dingbats section.

Whether you're an experienced graphic designer or just beginning to experiment with the pleasures and perils of the art form, our Garamond Ornaments page is a great starting point for your next design project. The collection features a variety of print-resolution graphics specifically chosen for use with the classic old-style serif typeface known as Garamond.
With its roots in sixteenth-century France, Claude Garamond's storied typeface has been a staple of French design for centuries. Many new revival faces, including the ubiquitous Monotype Garamond, which often ships with Microsoft Office products, and Adobe Garamond, often used in print publications, have ensured that Garamond continues to be a popular choice for designers and non-designers alike.

But what to pair with such a vaunted typeface?

he majority of the ornaments, rules and initials included on the Garamond Ornaments page come from An Exhibit of Garamond Type with Appropriate Ornaments, a volume produced in 1927 by the American company Redfield-Kendrick-Odell. We have also included on the page a reproduction of an introductory text entitled "Garamond & His Famous Types" by type historian Henry Lewis Bullen for those seeking context, available as a print-resolution PDF (set, naturally, in Adobe Garamond).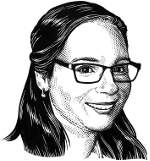 We hope you enjoy this free resource, and we'd love to see the beautiful projects you make with the help of these lovely dingbats. Keep in touch!
Cheers,